How It Works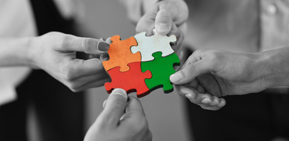 Secure portal is now Live! Available for all authorized persons.
The Itemization Department of MedInform, Inc. has launched the new web application as of November 14th, 2016. The new web application is totally automated, online and HIPAA/HITECH compliant. You can make all of your requests online, communicate with the Itemization staff, upload necessary documents straight from your computer, pay for your requested documents, and then download the completed documents. It is user-friendly, streamlined and, most of all, efficient.

What if I was Pre-Authorized?
If you were pre-authorized before the new web application went live, then you are automatically eligible to use the private web portal
You will or have been sent an email with a temporary password from MedInform, Inc. asking you to sign onto the private web portal and create a new password
You can begin making your requests immediately for UB-04a, HCFAs and Billing Statements
How do I get authorized?
Either complete the online application or download and complete (and upload the completed application) Your Application will be sent automatically to the Itemization staff for approval
After verifying and reviewing your application, you will receive a Welcome E-mail with a temporary password for the private, secure web portal
Once you log-on, please change your password (please remember your password, MedInform, Inc. will not have this information. However, if you forget your password, an email will be sent to you to re-set a your password
Click here to submit the pre-authorized application
What's in my welcome email?
Once the Itemized Department staff member reviews and approves your application, you will receive a welcome e-mail that will include:
A temporary password that you will need to change immediately
Instructions to view the HELP button which has a video that takes you step by step in the process from creating a request all the way to paying and downloading your completed documents
You can always come back to this video when needed
You can always send a message to customer service when you have a question. Your response will often be immediate or within 24-48 hours