Why Itemized Statements?
Our Mission Statement
You need accurate copies of bills. You need Itemized Billing Statements to resolve cases. MedInform, Inc. is your source. MedInform, Inc. provides accurate, timely, and secure copies of hospital Billing Statements, UB-04, and HCFAs for your clients in an easy, streamlined, and efficient manner.
Overview/Purpose of Itemized Statements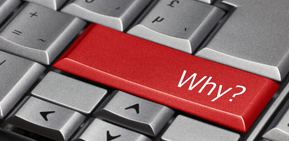 MedInform, Inc. uses HIPAA/HITECH procedures for authorized individuals to obtain UB-04 and HCFA documents, as well as Itemized Billing Statements from specific hospitals. Authorized individuals may be attorneys (or their employees) as well as insurance adjustors or other third-party entities contracted to obtain medical billing records for patients. In turn, MedInform, Inc. provides this service for specific hospitals to assist in facilitating the production of these documents. The Itemization Department Staff provide an efficient and streamlined experience while producing the requested documents in a timely fashion.
HIPAA STATEMENT/ HITECH SECURE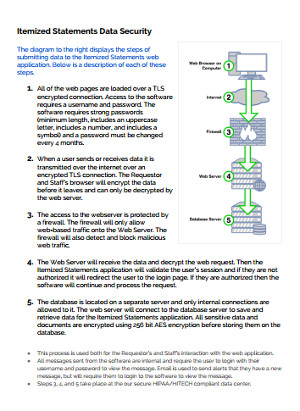 View Security Overview
Please be assured and confident that this process is for authorized persons only. Any person who has not completed an application to become an authorized member cannot request or obtain confidential PHI-sensitive medical documents. Once you become an authorized user, you can request and receive requested documents under the strictest limitations deemed by 45 CFR 164.508.
Additionally, please be assured that this process and all of its content is HIPAA and HITECH compliant and secure. All requests, communication and transfer of documents are through secure servers that are deemed HIPAA/HITECH compliant and monitored 24/7 to ensure the security of all PHI information.
If you have any questions, please refer to the FAQs, many of your questions and concerns might be answered there. If you still have questions, please complete the form to contact us. Someone will contact you within 48 hours regarding your question.
Who We Represent
MedInform, Inc. is a business based in Cleveland, OH with offices in Dayton, OH. We provide services for hospitals in the region to facilitate in the production of all third parties requesting the medical billing statements, UB-04, and HCFA documents for their clients (patients of the hospital).
Several hospitals we represent include:
The Cleveland Clinic Foundation
Main Campus
South Pointe
Euclid
Hillcrest
Huron
Marymount
Lutheran
Fairview
Lakewood
Medina
Las Vegas
Florida
Akron General Medical Center
St. Vincent Charity Medical Center
Kettering Health Network
Kettering Medical Center
Soin Medical Center
Grandview Hospital
Southview Hospital
Sycamore Hospital
Fort Hamilton Hospital
Greene Memorial Hospital
Premier Health
Miami Valley Hospital
Good Samaritan Hospital
Upper Valley Medical Center
Atrium Medical Center
The University of Toledo Medical Center
UC Health Network
University of Cincinnati
West Chester Hospital
The Drake Center
University Pointe Surgical
Summa Health
If you would like more information regarding this or if you are a hospital and would like to discuss opportunities for MedInform, Inc. to represent your facility, please contact our main offices at 6060 Rockside Woods Blvd N STE 230, Independence, OH 44131.